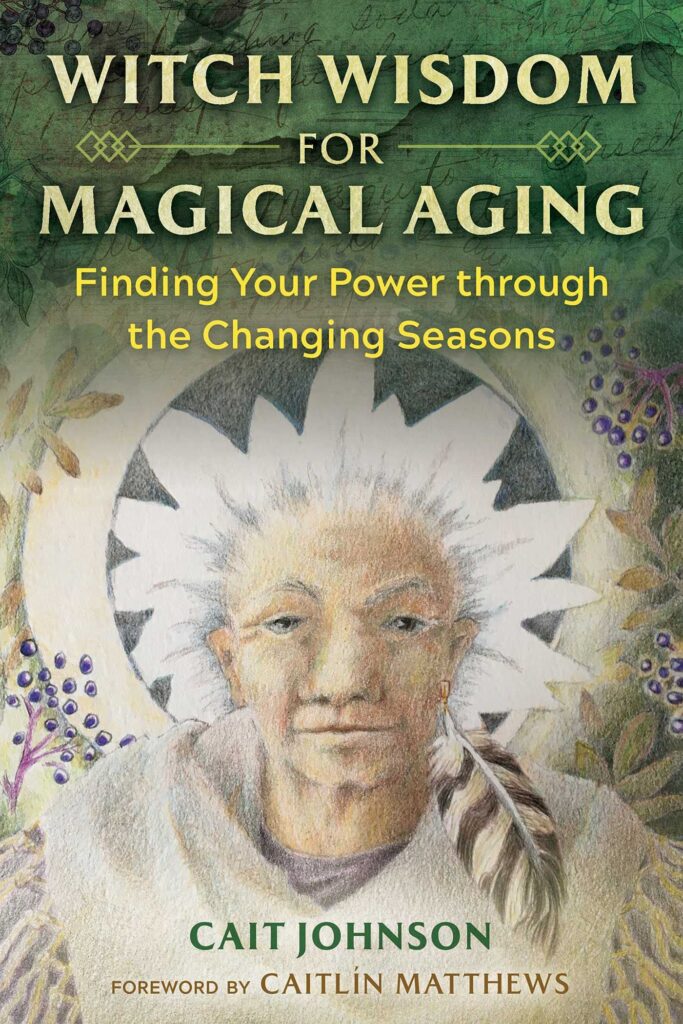 CAIT'S NEW BOOK:
Witch Wisdom for Magical Aging
Witch Wisdom for Magical Aging is a wise and playful guide to aging with a sense of magic and spirit, presided over by four loving, feisty old witches, one for each season: Root Witch in her cave by the roots, Winged Witch in her treehouse, Merwitch by the seaside bonfire, and Kitchen Witch in her river cottage. Every season is filled with wild wisdom, rich with simple formulas and recipes, inspiring rituals, playful activities, fun quizzes, meaningful meditations, and much, much more, empowering women to embrace their elder years with curiosity and verve.
Our culture is finally realizing that older women are a force for positive change. Now, Witch Wisdom for Magical Aging offers a cornucopia of ways to embrace and celebrate this challenging but ultimately liberating time.
PRE-ORDER THE BOOK
Pre-order Witch Wisdom for Magical Aging from your book seller of choice: Barnes and Noble, Amazon, Inner Traditions, Booksamillion and Bookshop.org.
This is Cait's seventh book. Browse her complete catalog of publications:
What a marvelous book! Every bookcase should proudly display a copy of Witch Wisdom For Magical Aging, for its sheer wisdom cloaked in love, humour, and glorious sensuality. Cait Johnson has written a tome so desperately needed in this world, not only to dispel the myths of growing older, but to celebrate its delicious secrets. Think you know what happens as we age? Think again. Read this beauty.
When we need inspiration, when we seek deeper road maps and ways of exploration, this is precisely the book that takes the lid off the box, giving us a wide-ranging set of resources to try on. (Cait) shows us that we can be both old and beautiful, eccentric and liberated, incisive and kindly.
Just think what would happen if all the women in the world started loving themselves even more with every year that passed. Perhaps a total revolution would occur.
—Sophie Bashford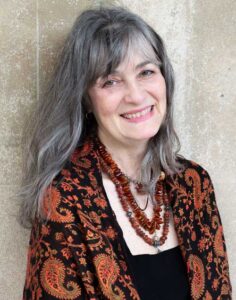 Cait Johnson is the author of seven books honoring the seasons and the connections that underlie all life. Now that she's over 60, aging is on her mind. Her latest book seeks to infuse the aging process with a sense of magic and is part of a movement to transform our culture's ideas about older women.
Cait's work combines earth-based sensibility, a shamanic worldview, and appreciation of ancient wisdom with poetry and a love for food, celebrating the sacredness in every day.
She holds an MFA in theatre design, is certified by the Institute of Transpersonal Psychology (now Sofia University), studied with shamanic practitioner Tom Cowan, and is a member emeritus of the Black Earth Institute, a progressive think tank dedicated to the integration of arts, environment, spirit, and social justice.
Before the pandemic, she wrote, directed, and performed in collaborative shamanic theatre pieces that explored transformation of consciousness through ritual, song, movement, and the spoken word.
She lives with her black cat in a cozy two hundred-year-old house in New York's Hudson Valley where she has a private practice as a writing mentor, creative coach, and intuitive counselor. Her adored artist son and his partner have recently made her a doting grandmother.
To live an enchanted life is to be challenged, to be gripped and shaken to the core by the extraordinary which lies at the heart of the ordinary. Above all, to love an enchanted life is to fall in love with the world all over again.
—Sharon Blackie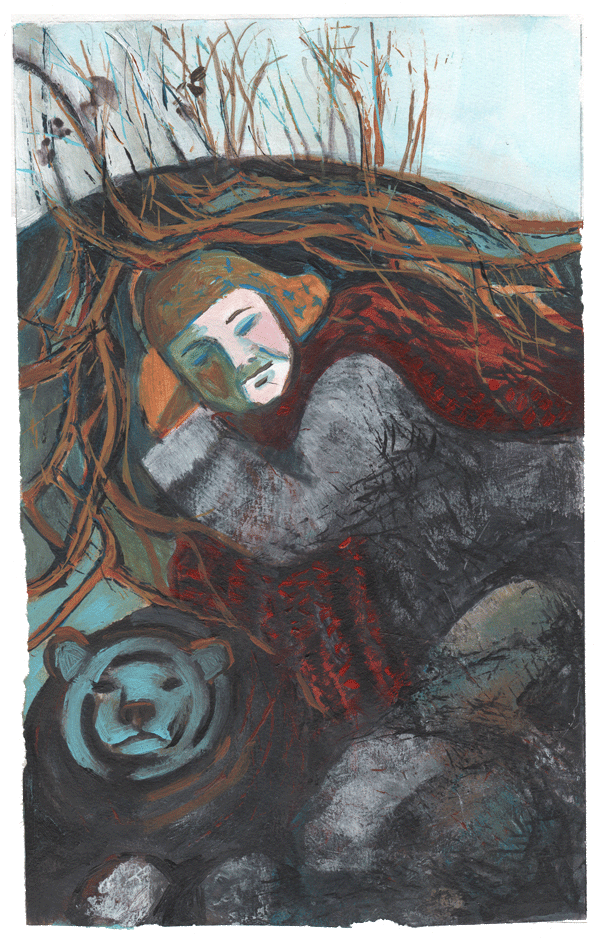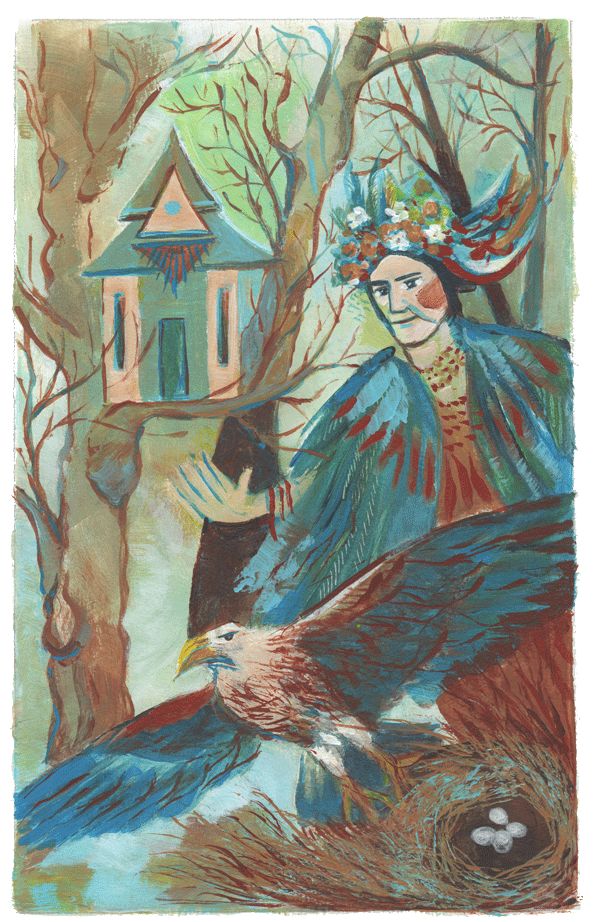 When I dare to be powerful, to use my strength in the service of my vision, then it becomes less and less important whether I am afraid.
—Audre Lorde
Whether you're already a published author or someone who simply yearns to write, Cait can guide and encourage you. Drawing on many years of publishing experience and graduate level teaching at the Stonecoast MFA program, as well as editing, ghostwriting, and book midwifing, Cait has helped poets, memoirists, novelists, and creative nonfiction writers uncover their most authentic voice and do their strongest work. If you already have a manuscript, she offers reading and evaluation at reasonable rates, and she can also edit your finished project. If you are just starting out, contact her with your ideas.
The things you think are the disasters in your life are not the disasters really. Almost anything can be turned around; out of every ditch, a path, if you can only see it. —Hilary Mantel
With compassion and understanding, Cait can help you work through creative blocks and undo the harmful effects of childhood core beliefs, celebrating your unique self and rediscovering the deep magic of every day. Based on each client's individual needs, Cait uses a personalized combination of guided visualization, playful creative exercises, Tarot work, and magical activities to help you thrive.
Cait trained with the Institute of Transpersonal Psychology (now Sofia University) and studied with shamanic practitioner Tom Cowan. She has been helping clients live more joyful lives for over thirty years; let her encourage you to shine your light for a world that sorely needs it.
All sessions last 55 minutes to one hour; phone only.
Sliding scale, $75 to $150.